Let the words speak for themselves. I love working with all of my clients and helping them reach success and I am so grateful for their kind words!
"I highly recommend Caroline to ANYONE looking for help in their business! She is so knowledgeable, kind, patient, and passionate about the work she does and the clients she serves! I have had the pleasure of taking one of her courses and WOW! Did she deliver! I am STILL using it as a reference for my business to this day!
If you are thinking about bringing Caroline on your team, just do it! Book a call and learn about all the magic she can bring to your business!"
- Erin Beavers
"Caroline Lewis is THE expert! She not only taught me exactly what I needed but walked me through processes and made sure everything I needed was in place. Caroline is energetic, happy, patient and super knowledgeable."
- Nancy Zingheim
Caroline is THE EXPERT on Funnels as well as the tech tools & programs needed for a successful business. Her genuine care is top rated in client relationships. Your success is equally important to her! Go no further!
- Heidi Mire Cooksey
Caroline is SO passionate about what she does for your business. She spends so much time learning from others and applying her knowledge to her business so she can best help you. She's so sweet and patient with everyone she encounters and never ever gets discouraged! I LOVE working with her!!
- Chelsea Moore
I wanted to let everyone know that signing up with Caroline is the best decision I made in growing my new business as a social media manager/marketer . I really needed things broken down so I could figure out my niche and who my audience is. I love the 1:1 coaching and the fact that the person that you see has over a million followers still had a day one. It's the crazy and not knowing what you are doing that makes you get up in the morning and when you have a business coach with you to help push and apply the goals you want to achieve its an amazing feeling of support aka Caroline Ecklin!!! Thank you!!
- Nicole Truman Barker
"Caroline is literally a godsend. She knows how to do everything and I'm so excited for what we are creating together in my business. I thought she was expensive at first, however I have saved so, so much money after I hired her. I used to hire people that were way less expensive but they were much slower and less competent that I ended up paying them more to do less work and less QUALITY work. Caroline has integrity and I can trust her. Not to mention, she is super sweet and cool so it's always a pleasure to work with her. She is very professional, knowledgeable, motivated, organized and kind and on top of everything. I highly recommend if you want to scale your business"
-  Fallon Fitzpatrick
"Caroline is the definition of over achiever. When she takes on a project there are a few things you can guarantee, it will be done before set deadline, it will come in on or under budget and she was clearly listening as the final project is exactly what you wanted. If I could I would have her part of my executive team." 
- Brian Ruskin
"I found Caroline & she is so good at what she does. Not only is she a high converting digital marketer, but she also is a really good person who sees value is your business."
- Emily Thomas
"Caroline is a FORCE. This woman is ambitious, kind, smart as whip and dedicated to the women she serves. I absolutely recommend working with Caroline on literally ANY project because she brings the request energy and attitude to succeed at anything she does."
-  Lorna Morin
"Can't say enough about Caroline and the way she has helped me. Her drive and enthusiasm is contagious, and I'm grateful for everything she has shown me. Thanks Caroline! Highly recommended."
- Taylor Green
"Caroline goes out of her way to help others which goes a long way! So thankful to have met her ❤️ Thank you Caroline!"
- Jayse Long
"Caroline will have you thinking you are capable of anything, her insight and knowledge within the online space is next to none. Thanks girl 🙌"
- Bryce Van Gestel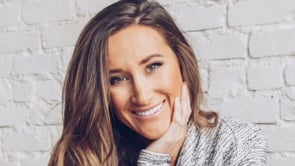 Learn More
Want to be another one of my amazing clients?! Click below to learn how we can work together.
CAROLINE LEWIS CONSULTING
A DONE FOR YOU MARKETING AGENCY
COPYRIGHT © 2020 CAROLINE LEWIS CONSULTING LLC
This site is not a part of the FacebookTM website or FacebookTM Inc.  Additionally, this site is NOT endorsed by FacebookTM in any way.  FACEBOOKTM is a trademark of FACEBOOKTM, Inc.
This page contains affiliate links and I may be compensated if you make a purchase to help grow my business! Thank you for your support.