What Is The Aligned & Automated Program?
Aligned & Automated is a Customizable Done-For-You Program & Private Coaching With Caroline Lewis of Caroline Lewis Consulting, Funnel & Lead Gen Agency. This program will accelerate your business by building out high converting marketing funnels & courses, scaling email marketing & engagement, and boosting lead generation all while freeing up more of your precious time so you can do more of what you love & save your energy for where it's needed.
This program is exactly what the name implies. Having a business that is aligned to your customers, your business goals, and YOUR energy.
How does that happen?
By knowing who your target audience is, creating programs based on their needs & success, and automating more to ditch the manual mode so you aren't working 16+ hour weeks...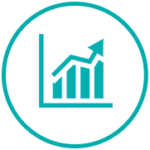 Creating Compelling Offers
In order to create a consistent 6-figure+ business in 2021, you must have more than one offer. Having a variety of low and medium ticketed offers not only create a consistent group of clients who are perfect for your high ticket, but also helps you create residual income so you aren't ever financially stressed.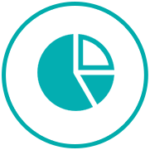 Automating Your Leads System
Knowing exactly when people click, when they optin, when they opt out, when they purchase, and when they need time is KEY to growing a sustainable business. No more manual mode & wasted hours prospecting social media- it's time to not only free up more of your time, but keep the engagement going based on every action your potential lead takes.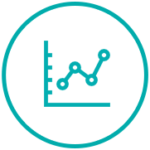 Mastering Your High Ticket
You must have a high ticket (product over $1,000) to create $10k, $20k, $30k months and beyond. BUT not just any high ticket. It needs to align with & create results for your clients. We don't create just any high ticket over here... we base it off feedback & analytics to create the most compelling high ticket for your clients so you sell out & have a waitlist each month. Sound good?
Guess what? When you work with us, we do ALL of this by you doing none of it at all 😉
Work with us to build everything for you, automate as much as needed, and launch with full alignment so you sell out (yes, it is true you can make money in your sleep)
When we mean build & manage, we mean...
Building, writing, & designing all landing pages/sales pages/order bumps/checkouts/courses/memberships/online products & bundles.
Writing & integrating your email sequences & weekly newsletter for maximum engagement.
Creating content, lead magnets, downloads, guides, and other 'freebies' or digital products.
Set up, launch, and assist in Webinar/Challenges/Masterclass or other live trainings that upsell into your high ticket.
Build, strategize, & bundle products so you have low, medium, and high ticket offers to advertise.
Video editing if needed.
Membership creation & management.
Facebook group management if needed.
Integrations including emails, funnels, chatbots, text messaging, etc.
Write, design, launch, and manage paid ads.
This program is customizable to your business so that list changes based on your products & services and how you want to advertise.
Needless to say, we do a LOT so you don't have to! Get your business Seen, Liked, & Automated Online. Bring in more Excited Clients, Free Up Your Time as the CEO, and Make more Money online.
That's what it means to be Aligned & Automated... are you ready for it?
You're Perfect For This Program If...
You're working crazy hours, more than you can handle in your business.
You need marketing funnels but you've been holding off because of 'the tech'.
Your high ticket isn't consistent and selling as you thought it would so you're a bit frustrated and scared about growth.
You are ready to scale big and want a system that will be predictable & consistent so 6-figures isn't just a dream.
You know you need help but you've tried getting help from other programs & coaches online with no success.
You are extremely passionate in your business and helping your clients see great results.
So, Have I Convinced You Yet?
As a certified digital marketer, Caroline Lewis  helps business owners, coaches, and ambitious entrepreneurs understand the profitable action steps needed to thrive online.
When working with her, she focuses on creating, launching, and automating your marketing funnels, memberships, and high-ticket courses.
The best part? Because of her efficient tech skills, you don't need to be a 'tech wiz' to thrive online...
She's here to help ease some of your frustration by doing the work for you!
If you're ready for the Aligned & Automated Program then enter your email below to then fill out an application. 
Caroline Lewis Consulting, LLC © 2021. All Rights Reserved
This site is not a part of the FacebookTM website or FacebookTM Inc.  Additionally, this site is NOT endorsed by FacebookTM in any way.  FACEBOOKTM is a trademark of FACEBOOKTM, Inc.